Start your day off right with this cool new Start as You Mean To Sew On Tote Bag. And even better, it's been printed using low waste technology by a certified organic company in the UK. Checkout today with next day shipping available, if you order before 1pm and choose Priority shipping (UK only).
Product Specification
Organic Cotton Tote Bag. Twill Weave (170gsm). 37 x 42 cm (7cm gusset.) Made in India / Designed on the Isle of Wight. Wash Cool, Hang Dry.
More Crafty Tees and Totes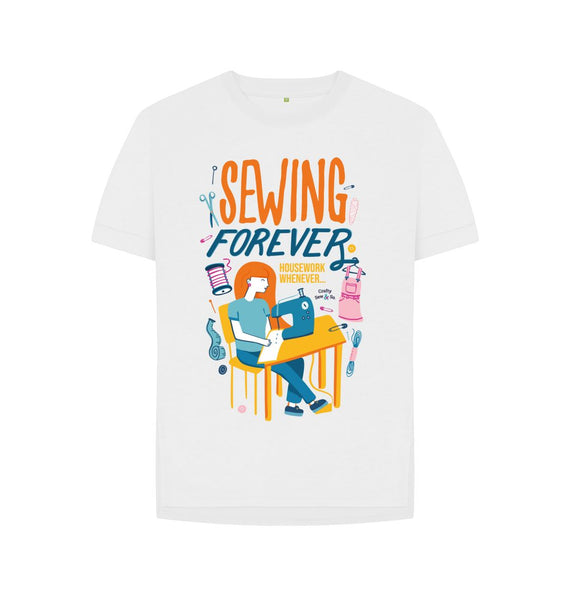 Sewing Forever Relaxed Fit T-Shirt
£24.00
View product
Crafty Sewing Camp T-shirt
£25.00
View product
Crafty Sewing Camp Logo Scoop Neck Tee
£24.00
View product