Introducing our delightful White Totebag with a vibrant pink Crafty Sewing Camp logo! This stylish and functional totebag is the perfect accessory for any sewing enthusiast or craft lover.
Crafted with care, the totebag features a spacious interior that can accommodate all your sewing essentials, from thread spools and scissors to fabric swatches and patterns. The white canvas material not only adds a touch of elegance but also ensures durability, allowing you to carry your belongings with confidence.
The standout feature of this totebag is the eye-catching pink Crafty Sewing Camp logo emblazoned on the front. This logo represents the spirit of creativity, community, and passion for sewing. It adds a playful and trendy element to the bag, making it a fashionable statement piece that can be proudly flaunted at sewing classes, workshops, or even everyday outings.
The totebag comes with sturdy handles that offer a comfortable grip and can be easily slung over your shoulder or carried by hand. Its versatile design makes it suitable for various occasions, whether you're attending a sewing event, heading to the fabric store, or simply running errands.
Organic Cotton Tote Bag. Twill Weave (170gsm). 37 x 42 cm (7cm gusset.) Made in India / Designed on the Isle of Wight. Wash Cool, Hang Dry.
More Crafty Tees and Totes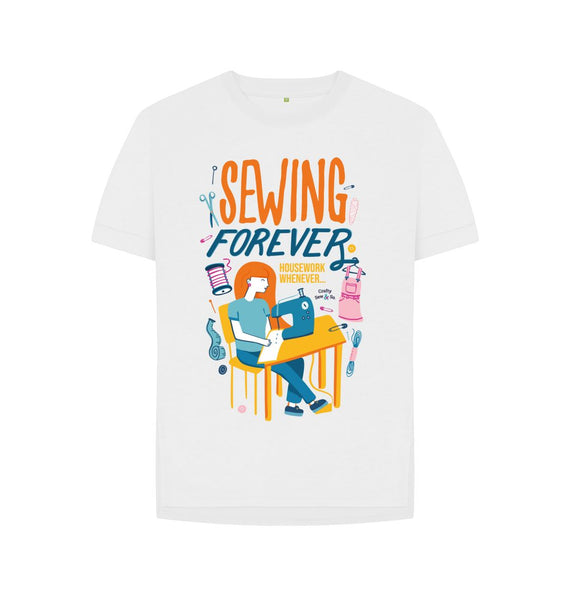 Sewing Forever Relaxed Fit T-Shirt
£24.00
View product
Crafty Sewing Camp T-shirt
£25.00
View product
Crafty Sewing Camp Logo Scoop Neck Tee
£24.00
View product